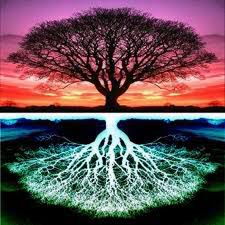 What is life about?
Beginnings
Existence
Journey into the unknown
Growth and progression
Living and learning
Adventures
Endless Possibilities
Creation
Miracles
Loving and caring for those we love
Finding peace
Discovering who we really are
Death after life
Endings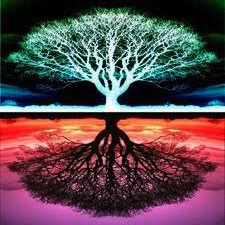 What is death about?
Endings
Existence
Journey into the unknown
Growth and progression
Living and learning
Adventures
Endless Possibilites
Creation
Miracles
Loving and caring for those we love
Finding peace
Discovering who we really are
Life after death
Beginnings
I had a dream the other morning just before waking. And in this dream, I was clearly shown powerful images and words, that I have recreated in this post to the best of my ability, in a message that has left its imprint firmly in my mind.
Upon awakening, I began to write the message down and finished later that day. When I really looked at the words and their patterns, I couldn't help but be struck by, almost as a mirror image, how similar life and death really are. In my dream, I was told that the purpose of this message and impression is to "bridge the gap between two seemingly separate worlds." It was made very clear that this gap was in the mind only.
Too often, we think the bridge between this world to the next is of a great distance that is far too long. But perhaps, as this message implies, there is really no bridge at all. Perhaps both life and death are part of the same world that we can't yet see. And… perhaps the purpose of this realization is so that we can begin now to see… by changing our minds.
What if our perception could change enough to discover that heaven really has been on Earth all along?
It's all about perspective.