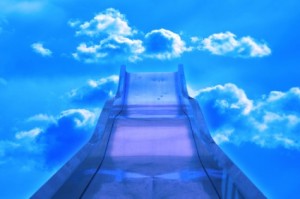 Have you ever had a dream so real that you thought you were actually there? Have you ever felt a tingling feeling or vibration, followed by a sensation of floating out of your body as you drifted off for a nap? Have you ever found yourself consciously aware and interacting inside a dream, as opposed to watching the usual non-sensical images flash by behind your eyelids? If so, you may have had an out-of-body experience!
Out of Body Experiences
Never Far From Home
The End Is Only The Beginning
Portals of Possibility
Experiencing is Believing
If you have an Out-of-body experience you would like to have published on griefandmourning.com, please fill out the [OBE] Submission Form and send it to jade@griefandmouning.com
Wherever possible, I include a commentary- free of charge, designed to educate the reader about Out of body experiences. Thank you in advance for your contribution, and the comfort and inspiration it will bring those who read of your experience!
Please feel free to make a comment to any post. Your contribution is appreciated.
If you have a question to ask, or want to inquire about my upcoming services, please send an email to jade@griefandmourning.com Just write "Question" in the subject line so I don't confuse your email with spam.
Thank you!
Jade