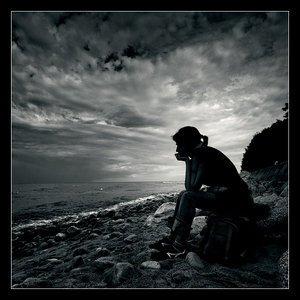 Grief is the journey of a full spectrum of emotions one typically travels through when losing someone or something they loved very much. Many times, the more significant the loss is, the more intense the journey.
How we handle grief is not only personal, but individual. Factors may include, the connection to our loss, religious/spiritual beliefs, cultural conditioning, coping skills, personality make-up, support systems, life experiences and the circumstances surrounding our loss.
Even though you may feel like you are going crazy at times, grief is a natural process that leads us back to a normal life again. What we have lost has left a distinct kind of pain in it's path that must eventually, somehow be healed. Proceeding through the grief process is nature's way of renewing, restoring and delivering us back into life once more.
Despite the empty space our loss has left, and although we may not believe it or know the way, with time, it is possible for us to return to life and be happy again. The grieving  process is really quite miraculous!
Our life may change, along with our identity, skills, circumstance and coping strategies. But for now, one day at a time, these things have a way of working themselves out.
The following posts are dedicated to assisting those on their journey through grief and healing.
Grief and Mourning
The Stages of Grief
Grief and Mourning… What's the Difference?
Grieving…How to Grieve the Sudden and Unexpected Death of a Loved One
50 Shades of Grief (Process)
50 Shade of Grief (Process) Explained
Prayer for the Dying…
Coping with Death
"I Didn't See That Coming!"
Never Alone
The Wall of Mystery
Alchemy of Loss
Waking From the Dream
Life/Death
Grief: Holidays Without Them
What Is It Like to Lose a Child?
In Memoriam of Christian
Awakenings Through Grief
Grieving In Secret
Grief Compounded
Taking Control of the Holidays
Is Suicide The Answer?
The Gifts They Leave Behind
The Gifts They Give Through Others
Sightings
Clarity of the Infinite Soul
Messages Through Meditation
Moving Forward After Loss