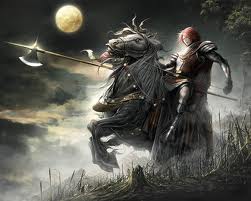 It's not always about being cowardly as you raise up the white flag in surrender. It's not always about ending the long battle in defeat with your head hung low in shame.
Surrender may be about courageously getting off your "high horse" for the possibility of seeing another point of view.
And sometimes…  surrendering the old perception for this fresh new point of view is exactly what is needed for your greatest and highest good.