With her impending near-death experience quickly approaching, Melania, age 78, was rushed to the hospital by her son at the first indication that something was wrong. There, at the hospital, it was determined that Melania was having a heart attack, a heart attack that caused her to flat-line. As the minutes passed, concern grew that if she could not be revived soon, she would suffer brain damage.

Although those 3 to 4 minutes were experienced as intensely horrifying by those at her side, Melania was on another plane, experiencing pure bliss.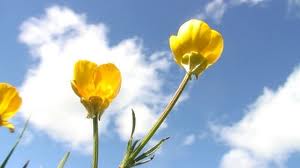 Melania found herself among the clouds. And there, in the midst of the clouds, was the most beautiful garden filled with yellow flowers. She felt so amazingly good and peaceful that she had no intention of returning to her former life on Earth.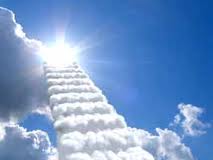 Within the clouds, she found some steps that were also made of clouds. As she ascended the stairway, an unmistakable voice she knew as her Lord Jesus, told her to come through the door. But when she got to the top of the stairs, to her amazement, there were two doors; each made of clouds. As she passed through the door she chose, she found herself back in the hospital and in her Earthly life again, but somehow changed.
While this is a remarkable story, an even more remarkable one was about to begin. Jesus and the afterlife, being only mere words and concepts for her before, suddenly came to life as an actual experience. While she once just believed, now she knew!
Deeply converted within her heart and mind, Melania experienced a complete transformation. Melania had spent many years feeling betrayed and being angry with her husband for cheating and then leaving her and their family for another woman. She stood by with blame as she watched him build a life with this woman, have children with her, and all the while, treat his former family with disregard.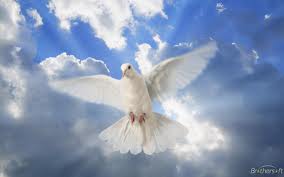 Now, after all this, she was able to forgive him. And with such pure forgiveness, was even able to invite his new family into her home to cook for them! From the wreckage of her long-felt pain, Melania emerged a patient and purely loving being who had been freed from the prison of resentment and blame.
Melania felt she had been given a second chance to come back and take care of her unfinished business. For her, this unfinished business was all about forgiveness. Although this Philippine woman was a soft spoken woman who could neither read nor write, and although a Catholic, who rarely spoke about spirituality, except to remind the children to say their prayers before bed, Melania could not stop sharing her spiritual experience up the stairway to heaven!
Melania lived 3 more years with the contentment and joy that can only come from living a life of pure love and humility. At 81 years of age, Melania suffered a fatal heart attack.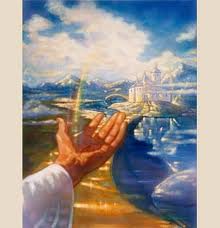 Can you imagine her liberation and peace of mind as she walked up those stairs once more to open that door leading to ever-lasting life?