In an after-death communication, John receives a mysterious phone call from an old friend, Ted.
"While I was going through my divorce, I moved back into my parent's home for a period of time, to get my life in order."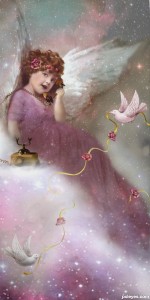 "One day while I was out, an interesting phone call came. My father answered the phone to hear the caller asking for me. Since I wasn't home at the time, my father took the man's message. He gave his name. Then, he reminisced about how we once worked together, and wanted me to call him back, as soon as I got home."
"Later, when I arrived home, my father gave me the message. With paper in hand, I dialed his number. Waiting patiently for someone to pick up the phone, a woman answered. When I asked for my friend, there was a long pause from his wife, followed by, "You must be mistaken. It is impossible for Ted to have called you. He died of lung cancer 3 months ago!"

Commentary- Although it is not the most common form of after-death communication, literal phone calls can, and do happen, but most times they come as phone calls in our dreams. In this case, Ted needed to make a physical connection with John, for whatever reason. Perhaps John was the closest person he could reach, that would call his home. Perhaps this was the only way that Ted could find to give his wife the message that he made it. He had lived through his own death, and was trying to let her know that he was okay now.
The world beyond is such a mystery. We ask questions like, "Why do they communicate the way they do? Why don't they communicate more? Why do they communicate with some and not others? Why do some seem to not communicate at all?"               
Here's the thing. We are always trying to understand the infinite "spiritual world" of the afterlife, through the lens of our finite "physical world" perceptions. Without knowing the difference, we could be talking apples to oranges. We just don't know.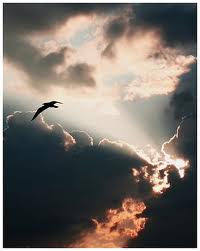 In the meantime, this doesn't stop us from gathering information about such topics, to try to connect the dots. But, if it makes us feel any better, one thing is for certain. We can rest assured, that someday, we will have all the answers to these questions!