After the sudden and unexpected passing of her infant child, through a series of after-death communications, Reyna is assured her baby is happy, peaceful and in good hands.
Reyna writes:
"My infant son passed June 2015 unexpectedly. I was 7 months pregnant with his baby sister at the time. For two months, he sent me after-death communication almost every day. I think he was sending me ADC's so often to help get me through my pregnancy."
"About 3-4 days after his passing, he left a message for me through my Mother in her dream. He told her, "Tell my Mama to take care of my Daddy." At the time, my child's Father and I had been fighting. I told his Father I was going to leave him. When my Mother received the message from my son, she did not know his Father and I were fighting. I think my Son was telling me not to blame his Father for his passing, plus his Dad is a type 1 diabetic, so he wants me to stay with him and take care of him as he doesn't take care of himself."
"After my son's viewing, I was laying in my room late at night and I heard a gasp sound. I tried not to get scared but I failed. I was so afraid I stood up out of bed and turned my back to head to the door! It was then I felt a hard poke on my left shoulder blade. I told my Mother the next day about this and my Father overheard and asked her to repeat what I told her. Strangely, my Father said that he had felt a hard poke on his back a couple days before and he looked behind him and no one was there. So this gave us both validation that it was my son (My Father was close to him as well).  I believe the gasp noise he made was to tell me he isn't dead. He's still alive."
"I had tried a meditation to visit loved ones in the in between, and I saw him there waiting there, as if he were expecting me. He was wearing a sheer white gown and was floating, smiling at me. He looked very happy and peaceful. Also, he entered a dream I was having. He was wearing the same white gown as in my meditation, and his feet never touched the ground. In my dream I was able to touch him."
"A few months after his passing, and after his sister was born; the signs had stopped. I asked him "Where are you?" Then, after a day or two of me asking this, I heard his voice early in the morning after I awoke. He said "I'm back home now, I'm back home now. In peace. In peace. No pain. No pain." He said each sentence twice. I think so I could hear it clearly as it's hard to hear through the different realms. I usually heard him as a whisper before this, but this time I actually heard his voice."
"I hardly get any signs from him anymore. I think he is having fun in the Spirit Realm."
"I would also like to add that a few days before my son even fell ill, my cousin told me she had a dream that "Grandma and Grandpa are happy about your babies." She said in the dream my Grandparents appeared to her smiling and was holding my son and smiling at him. She said the dream was full of peace, love, and happiness. I never thought in a thousand years that my Grandparents were trying to tell me that my son was going to be passing on. (She hadn't had any dreams of my Grandparents ever in her life. My Grandma has been deceased for almost 9 years and my Grandfather for almost 18 years; and this was the first ADC dream she's ever had from them.)"
Commentary- Reyna's cousin had a premonition dream. Although this did not make sense to Reyna at the time (and why would she think anything could go wrong?) this dream was actually about information meant for her now, than when her son was still here. Its message to Mom, from her infant son, "Don't worry about me Mom, I am with Grandma and Grandpa. They will take great care of me so you don't have to worry. I am happy and peaceful. I will be fine until we are together again, but for now… you must continue on without me."
In Reyna's vision, she saw her son in white, as a sure symbol that he is in the light or… back home again. Although his visits ended with the birth of his little sister, his love and attention to his family hasn't. Reyna's son will be their family's little angel, loving, supporting and helping them from beyond this Earthly realm. Reyna can peacefully rest assured of this.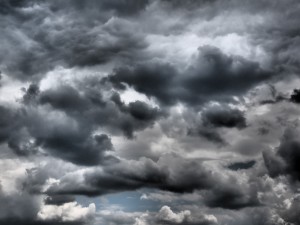 When something so tragic as an sudden and unexpected death strikes, it tends to level our world as we once knew it. Not only are we faced with the loss of our loved one(s), we can't even relate to it happening at all. We are in shock. We don't understand. We can't comprehend. And our life is forever changed in that moment.
Now, you add all the other stresses that have been stacking up for some time, like marriage difficulties, for example. And there are many times that, we, along with the relationships that are left, are barely afloat in the deluge of our pain. This is when many relationships fail under the weight of our painful emotions and when once united partners consider jumping ship. For Reyna and her husband, this was the case.
Sure, death is exceedingly painful to process. It takes a lot of something. Actually, a lot of everything just to live from one minute to the next. Then, add all the other losses that have accumulated and gone unacknowledged and unexpressed, which tend to come up with a vengeance, because now… the floodgates are open and that water is flowing with some serious force!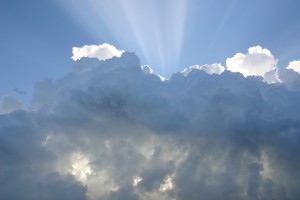 Reyna's precious son, came to her to tell Reyna, to pause. In the wake of tragedy, not everything is lost. Some things can be saved. Perhaps making important family decisions can wait until healing is restored. See what's what. Perhaps this is an exercise in prudence. Maybe even wisdom.
Although there are times of darkness in this world, there is the light, too. Eventually, when that heavy dark clouds pass over us, the healing rays of the light will eventually shine on us again. And we shall remember, and smile again.