Last night as I was waiting to drift off to sleep, there Kevin was, smiling at me in my mind's eye. Apparently, Kevin wants me to share his story with you, as he keeps pushing his way up into the forefront of my thoughts. So, I will tell it to you.
It must have been1986 when we met. He was a costumer in an Italian restaurant I worked at. I was a single mother of two small children when we became friends. Kevin was a kind and loving soul. Besides being a great guy, Kevin was a pilot too.
Once, in a small plane, Kevin took me up into the night sky above our city. It was a warm and clear night. The lights below and above were most beautiful!
After that, I would see him on occasion, but gradually, with me getting married and both of us moving around, we eventually lost contact.

Later, I heard through the grapevine that Kevin met a special young woman with a child and they got married. A bachelor for a while, Kevin was delighted to have found his lovely wife and child, with which to start a beautiful new life. They were all very happy together.
Next time I heard about Kevin was in 1992 when I picked up the ringing phone. It was a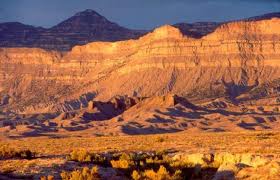 mutual friend of ours. I could hardly believe the news! Kevin and two others had died in an airplane crash. Apparently the weather was stormy and foggy the day Kevin took 2 film crew workers from Moab to their destination. Except… they never made it. Their plane accidentally crashed into the mountain area called the Book Cliffs. They didn't have a chance as they died on impact.
It was a cold November morning when we stood in the long line waiting to get into the building where Kevin's memorial was. My daughter, Jill, was with me. Being intuitive, I remembered thinking how strange the place felt. Like Kevin was there, but… that he wasn't at the same time. I remember saying something about this to Jill, but then forgot about this feeling soon after I left the funeral.
On Sunday afternoon, a few days later, I fell into a deep sleep. Well, I guess it was a deep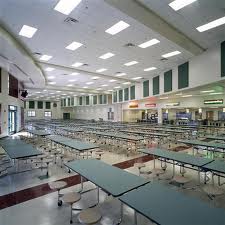 sleep. In what seemed to be a vivid dream I found myself in a large room. It greatly resembled a giant school cafeteria … like the one I had when I was in High School. There were shiny floors, fluorescent lights and those really long tables with the seats attached to them.
There I was, sitting at one of the tables. There was no one else in the room… except Kevin. He was sitting at the table next to me. Although I noticed him and wondered, "What on Earth is he here for?" He didn't seem to notice me. He seemed to be in a world all his own.
I remembered vacillating to myself, "Should I say something to him or not? This is odd, he's not supposed to be here among the living. He's dead now."
After a while, I got the courage up to draw his attention to me, saying to him, "Hi Kevin! You're here!" He looked at me as though I was stating the obvious. "Kevin. Do you remember?" A very puzzled look came over his face. Again, I continued, "Kevin, you don't belong here now. Remember? You crashed in a plane wreck!" Although he was in strong denial and was getting ready to launch a vigorous defense, I somehow knew that my purpose in all this was to wake him up to his new beautiful "next" reality. So I persevered.
Thinking about the circumstances of how quickly he died. How could he had known what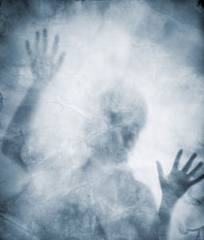 had hit him? He hadn't even realized it yet!
He began with his defense of denial- trying to convince me that what I was saying was very wrong. Thinking of something to convince this stubborn spirit of the truth of his situation, I reminded him of his funeral. I reminded him of his lovely wife, child, and the people who loved him crying over his memory. But.. I think the actual clincher was when I reminded him of the songs someone sang for him on their guitar. One of them was The Dance by Garth Brooks.
Slowly, I could see the scales of denial beginning to fall from his eyes. I could see him remembering something important…as though it were coming into focus from a foggy vague dream. Then… a moment of sudden realization. The fog had cleared! I could see it in his countenance. He had been lost and wandering in this perpetual fog; unable to make any sense out of his recent situation. Can you imagine?
Then, without remembering why or even how I knew to say it at the time, I said to him,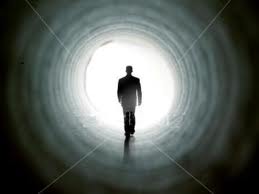 "Kevin… Go to the light. Go into the light!" And with that he was gone! And so was I, as I began to wake up from this realm we both shared together … one last time.
I love you Kevin! Until we meet again, I hope you have found peace, comfort and sheer bliss within the light.