(To honor Susan's beautiful experience with her husband, Jake, I am re-posting this. There have been some issues with my server lately, and I am not sure if anyone got this original post over a week ago. If it's a duplicate for some of you, I apologize for sending again. Incidentally, when I posted this originally and notified her that I posted it, she informed me that it got posted on their wedding anniversary!  Thank you for sharing, Susan.)
Three years after Jake's passing, Susan receives a series of after-death communications in one day, letting her know that her husband cares, is still with her and supports her in life's tough decisions.
Susan writes:
"This morning before walking my dog, I reached for my house key and another of our home keys on a motorcycle keychain fell to the floor. My husband owned, rode and loved his motorcycle."

"Later in the morning my home phone rang and on my TV, showed my husband's name and our home phone number. It was just as if it was him calling our phone! I did not pick it up because I was in shock and a little spoofed."
"Later this same morning, I walked our dog and during the walk I found a penny; heads up. I was always told, "heads up, pick it up and all the day you'll have good luck."
"Are these signs from my husband? I have had some dreams with him in them since his sudden passing, but these things have got me really wondering. I am considering selling our home because I can't afford it on my own. Does this mean something? These are the first 'happenings" since his passing. It's almost 3 years. Why now?"
Commentary- Susan had not been aware of having any after-death communications until three years after her husband's passing. Then boom, it happened!  In receiving it she was perplexed as to, why now?
Sometimes we don't hear from our loved one until much later. There are cases that have taken decades or even longer. Who knows why? Was it that he was trying all this time and she was finally aware now? Was it that he left her to her own process, then decided on the element of surprise? Was he waiting for a specific time to announce himself to let her know he there with her? Whatever the case may be… a connection was made, causing Susan to pause… and listen deeply into its meaning.
It started with the beloved motorcycle keychain falling to get her attention. Then later in the day, and just to be sure she knew it was him, he calls her on the phone as a verification that it was! Of course she was shocked. Most people are completely confused as whether to answer the phone when it rings or not… so much that they become paralyzed with fear and usually don't. Of course later… they usually wish they would have. It's just can be a little unnerving at the time.
Then there was the "head's up" penny that Susan found on her path. Not only is "find a penny, pick it up and all day you'll have good luck" a sign some take for good luck, it is a well known way that spirit's like to use to get our attention! That's right, pennies! The fact that it was "head's up" was also a sign telling Susan to pay attention.
Now, did Jake make an appearance at this time because he was weighing in on the selling of the house? But what? To sell it or to not sell it? It's hard to say sometimes without a clear "yes" or "no." But one thing is clear. He was letting her know that he is with her, supporting her from beyond in all of life's difficult decisions.
It would make no sense for Susan to struggle to live in a home she could no longer afford. But in trying to sell it, if there was a good reason that she must stay in this home… be it a buried treasure hidden in the back yard, or that her happiness absolutely depended on it, her beloved Jake would be more persistent, rather than vague, and an obvious way would be provided for her to stay there. 
One thing is for sure. Although Susan and Jake lived in that home together, if it were sold, it doesn't mean Jake would be tied to that home, as his main concern is for Susan's peace, well-being and happiness. And there is nowhere Susan could live where Jake could not continue to love, support and care for her from beyond.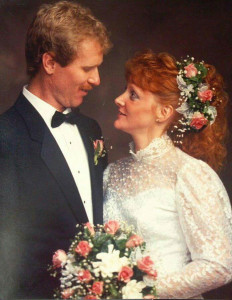 "I look around all the time for any sign of him.  Yesterday would have been our 28th anniversary and next week is the 3rd anniversary of his passing."
Be assured, Susan, that Jake has always been with you, however invisible or silent, and will continue to be there for you on all occasions, even until you are reunited together on the other side.
"Tucker, the boxer, with Jake passed after my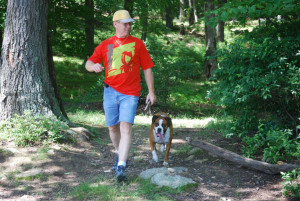 husband and his ashes sit right next to my husband.  They were best buds and inseparable.  My other boxer, Semper, still is not right from losing Jake and Tucker."
It's true. Our pets love us and each other. When something sad happens, as in a loss, they grieve just like we do.