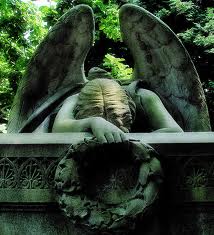 What is Grief?
Grief is the normal and natural reaction to loss. The grieving process may be set into motion anytime one experiences any form of loss, whether it seems significant or not.
This grief reaction can range from the loss of an item to the loss of a dream, the death of a bad relationship to the death of a great relationship. One may grieve a person they loved and knew well, while another may grieve someone they never met. Celebrity deaths, missing children and abductee deaths, featured on the news, are examples of this. Some people, who seem depressed in life, may actually be grieving the current condition of our world and planet.
In a dualistic world where death and loss are possible and probable, there is no end to the kinds of experiences of loss and grief that one could have.
The grief reaction can range from mild to intense, sometimes even turning into a more severe form of grief referred to as "complicated grief." Because of the circumstances involved in the loss and the inability to cope, emotional, mental and physical healing may be prolonged or even become stuck in unhealthy patterns, contributing to even greater misery.
Aside from the death of a loved one, the following are common losses that cause grief:
Death of a pet
Loss of a child
Loss of health
Loss of a dream
Identity crisis
Miscarriage
Financial loss and instability
Losing a home
Losing an item of importance
End of a marriage or partnership
Loss of a friendship
Losing a job
Empty-nest syndrome
Loss of safety after a traumatic experience
Loss of youth and beauty
A missing loved one
Soldier going off to war
Losing one to an addiction
Loss of control in life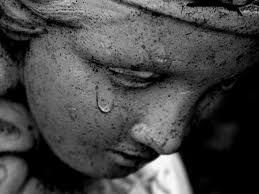 Grieving allows for a wide range of emotional states, which, over time, help us work through and come to terms with our losses. There is no set time period for grieving. Every person is on his or her own schedule. It takes as long as it does, so be patient.
Grief can be quite a roller-coaster ride too. With a loss of control over your emotions, sometimes you'll be up and sometimes you'll be down. Gracefully accepting and surrendering to the inevitability and unpredictability of this process will be your way of riding out the storms with greater ease.
Allow yourself to feel everything, it actually hurts less than if you "stuff" your emotions down. Crying is nature's way of detoxifying painful emotions. Thinking about feeling something painful hurts much more than feeling something painful. Be brave. Just go with it and cry your eyes out! You'll feel better afterward.
Grieving emotional states commonly include, shock, numbness, denial, sadness, anger, guilt, blame, anxiety, depression, despair and finally, hope and acceptance.
Grieving physical conditions commonly include, loss of appetite, sleep disturbances, aches and pains, weight loss, exhaustion, tiredness, weakness, restlessness and trouble with concentration.
The grieving process can bring up many painful emotions, including emotional traumas from the past. Grief counseling or joining a grief group can be a great support for you and can help to facilitate your process.
Although it's not nice that people have to experience such pain as grief, it is really comforting to know that you are not alone. Feeling alone and isolated can make the grieving process so much worse. It helps to hear other people's stories for perspective and to get you out of your own head for a while.
In the end, the grief process is actually a gift, although it is hard to believe that it could be. If you stick through it and follow it to the end, you will experience greater understanding, wisdom, love and compassion, among many other gifts.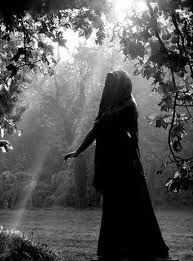 What is Mourning?
While grief is the inward expression of loss, mourning is the outward expression of that loss.
It wasn't long ago when mourners, having lost their loved ones to death, wore black… sometimes even for a whole year! In the past, mourning has been largely influenced by the rituals of religious beliefs, cultural customs and society's rules. However, it is important to follow the path that will move you through the mourning process with the most ease, after all, this is for you.
Mourning may include, visiting a loved ones gravesite, making a scrapbook of your loved one, gathering with friends and family to remember and share stories of your loved one, making a memorial, planting a tree on your loved ones behalf, scattering ashes at a designated place and time, writing their story or making a charitable donation in their name. These are just a few examples of mourning. Listen to your heart for what is appropriate for you.
A Mourner may appear reflective, sad, insulated or socially withdrawn. Some mourners may not show any outward signs and may even act like they have it all together. Be available to them, nevertheless.
When referring to a death, the mourning process is all about adjusting to life without a loved one. This can be very challenging since the initial emotions that surface after the loss are more about resistance to what happened, rather than to surrendering to this new reality.
Many things change with the loss of a loved one. For instance, the hopes and dreams you shared together are gone, your plans have changed and your ability to have a normal conversation with them is very much impaired.
Now, life is radically different! Mourning allows room for all the transitions that will need to take place to get back to a healthy and happy life. Despite missing your loved one, you will eventually build the courage and desire to get back to living a life in which they no longer live.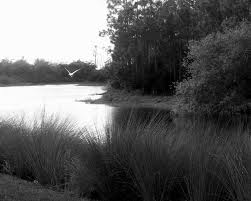 The loss of your loved one can leave a huge empty space that lasts for a very long time. Even though your loved one will never be forgotten, you will need to make new emotional connections and form new relationships. Your life will begin to change. You will need to learn to cope with the painful changes of loss and in many cases; you will need to learn to make decisions alone.
Most importantly, however you choose to do it, mourning is a chance to recover and to heal your heart so you can gain courage and confidence again to get out and begin to live in life once more.