Desiderata was written by a relatively unknown American author, Max Ehrmann, in 1927. Later, in 1959, Reverend Frederick Kates of Saint Paul's Church, Baltimore, included Desiderata in a sermon for his congregation, which eventually spread and became a big hit.
Desiderata contains many pearls of wisdom for living a peaceful and joyous existence upon this planet.  In it, the unknown author details a perspective for "keeping peace with your soul" while navigating your way through a challenging world. All useful information.
The popular 1970's song, written by Wes Crane, is included in the link below. I realize, being from the 70's, that this music is dated and a little bit cheesy, but I couldn't resist. It still has a good and powerful vibe, and besides, it's only a matter of time before it's back in style again! Here's to being a happy and fulfilled child of the Universe!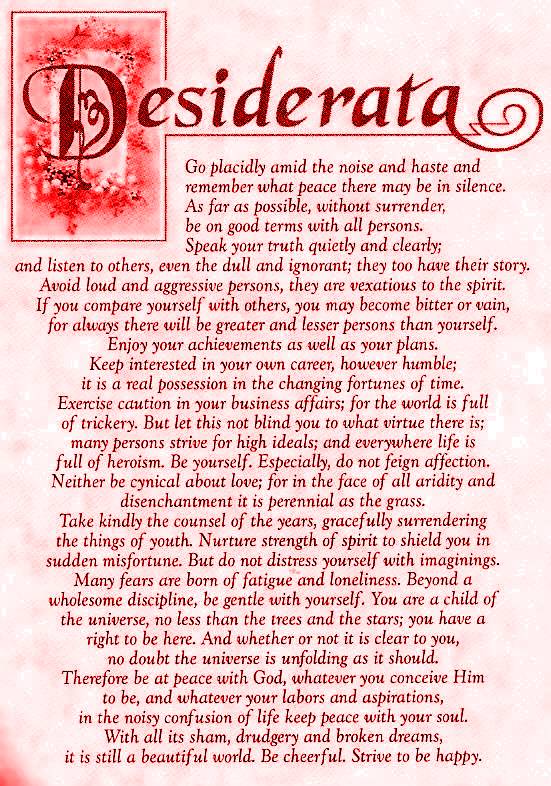 embedded by Embedded Video

YouTube Direkthttp://www.youtube.com/watch?v=JdNwa-g_Uu8