Welcome to GriefandMourning.com! My name is Jade. I am so glad you are here!
GriefandMourning.com is a site dedicated to assisting those who are going through the difficult challenges of LOSS, and the transitions these losses often force us to go through.
As we all know, loss comes in a variety of shapes and sizes and can often emerge without notice. From the death of a dream, to the death of a loved one, loss affects us all at many times in our lives, and to whatever degree it does!
Once, in a book I read, the question was asked, "Which is the worst kind of pain? Is it the grief of a parent who has lost a child, or the grief of a person who has lost their spouse?" "Of course!" without hesitation the author replied, "The worst kind of pain is that of a parent who has lost their child!"
While the pain of losing a child must be horribly unimaginable, I thought, "How could anyone say which was worse?" Then, as I looked into the suffering of my own situation, I came to this realization… "The worst pain to feel – is the pain YOU are feeling!!"
Loss is a natural part of life, but sadly, knowing this is like getting the booby prize. Loss hurts! Thankfully, there is a way to deal with all of this. The grief cycle is the process through which we are able to come to terms with the pain and disappointments of our losses. Although this is a difficult and uncomfortable process to go through, yep, you are going the right way! This very difficult and uncomfortable path you are on is the way to completing your healing journey.
From the depths of despair, to the soaring heights that only healing brings, I am continually amazed by the resilience of the human spirit. The strength and courage it takes to transcend the darkness to light, is nothing less than inspiring. That we, as humans, not only have the ability to survive such pain, but like alchemists in a transmutation process, have the ability to then thrive – allowing the light to shine through to us.
Having gone through deep losses myself, my intention is to be of service by offering support and compassion, as well as to provide helpful material. May you find this site a comforting place to weather life's storms, where you can find nurturing growth, strength, solace, encouragement and inspiration.
GriefandMourning.com offers a variety of postings – ranging from light hearted to deeply moving, from practical to spiritual, and everywhere in between. Gaining perspective is an important part in this healing journey.
Please note that the material on this site are for information purposes only and are not intended to be a substitute for psychotherapy or other professional services you may need.
If you need immediate help, please contact one of the emergency hotlines listed in resources.
If you have any questions, suggestions or insights you would like to share, please don't hesitate to send me an email at jade@griefandmourning.com. Thank you, and I look forward to hearing from you.
May you be comforted in your time of sorrow.
Be well!
Jade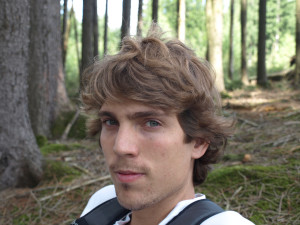 This site is dedicated to the memory of Christian, who suddenly passed away on March 31, 2010, at the youthful age of 25. Christian, an Earth Angel, is the inspiration for GriefandMourning.com. He is remembered for his pure love, compassion and kindness.
We miss him greatly!
Until we meet again….