Right now, I am in the process of making my yearly pilgrimage to Burning Man for the thirteenth year. It's a place of sheer fun, that's true. But it is much more. It is a place that teaches me so much… and a place I love because of it.
Lately, I have felt called to pull this 2012 post out of this site's archives for some reason, to re-post. When I wrote it after Burning Man in 2012, I was still grieving deeply at the time.
So… for whatever reason, I leave this with you. I hope this is meaningful to you in some way, as well.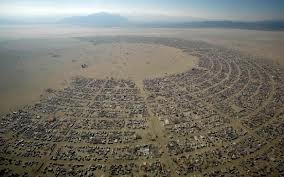 With a full heart and exhausted body, I recently returned home from my ten-year anniversary trip to the Black Rock desert, where over 60,000 plus people from all over the world made their pilgrimage this year to be "welcomed home" to Black Rock City. Grateful was I because of the love, beauty and transformation I experienced there. Exhausted, because I didn't want to close my eyes for one second, for fear I might have missed something completely amazing.
Continue reading →