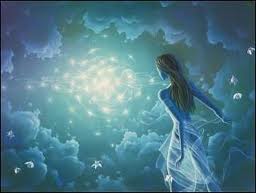 In what seemed to be a very strange dream, I was standing on the top of a very tall building, on the top of a very tall mountain, and looking down… I saw a mighty fall below me.
There were two of me there. There was the one who was just about to dive off the edge into the dark abyss, and… there was the other – very concerned me, warning me, if I took the plunge, it would be suicide, and I would surely die. And… to that, a smiling me shouted out, "Oh, no I won't, 'cause I can fly!" just before diving off the edge into the deep night!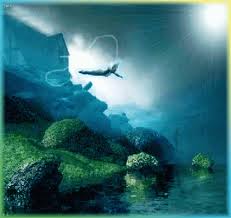 I watched her in wonder as she fell through space, so graceful; head first with arms extended. Then, just as she'd said she could, right before hitting the ground, this Superwoman did indeed take flight in the direction of her choosing, and I became her!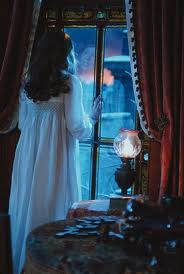 Who knows all the places I flew that night, but… I do remember one place in particular. I found myself hovering before a large beautifully framed window. "How curious," I thought, as I looked at its surface. It reminded me of the window at Wendy Darling's old London home, where Peter Pan periodically returned, fresh from an adventure in Neverland, to look in on those he loved.
When my focus shifted from the outer window pane,  my awareness was now being drawn deeply through the glass. In contrast to the darkness all around me, the room inside was brightly illuminated. As I scanned the elegant room filled with, what seemed to be a modest gathering of beings, I saw Christian sitting there. I noticed how happy he was, as he turned to look up at the person standing to his right; and as usual, his smiling face was equally as bright as any light could ever be!
Continue reading →